Buy Online Now For 10% Off Retail Prices
Rubber Stamp Accessories at Adams Rubber Stamps, Melbourne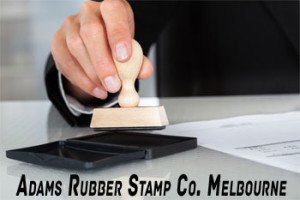 Congratulations on your purchase of rubber stamps at Adams Rubber Stamps, Melbourne! By this time, you may have gotten the hang of your rubber stamping and you feel that you need to grab some of the Rubber Stamp Accessories.
A word of caution: rubber stamping can be addictive! It really is habit forming and you just can't imagine the amount of time you have saved by using your rubber stamps.
But wait! Have you reached the point where you ran out of ink in the middle of a fully-loaded workday? What would you do? Good news! No need to panic now because here at Adams Rubber Stamps, Melbourne, we have a complete line of Rubber Stamp Accessories just for you.
We do not only have stamp inks but we also have stamp pads, great wall auto numberer, Colop D-I-Y Stamp, Postage Paid Stamps and Priority Postage Paid Stamps. We also carry a wide array of Colop Replacement Ink Pads.
But before I jump into details, let me say this: we have a complete line of rubber stamp accessories for your every need. And we guarantee you that you'll get what you need as soon as possible!
Moving on, I will discuss the different rubber stamp accessories that will definitely help your every rubber stamping need.
Stamp Inks:
Stamp Inks are available in 10 ml bottles, in Black, Red and Blue. They also come in 15 ml and 28 ml bottles, in Black, Blue, Red, Green and Violet.
Stamp Pads:
Stamp Pads are available in different colors and sizes. There are 5 colors available: Black, Red, Blue, Green and Violet. All colors are available for both 70 x 110mm and 90 x 160mm sizes. If you need a bigger stamp pad, Black, Red and Blue are available for 128 X 178 mm size.
Great Wall Auto Numberer:
The Great Wall Auto Numberer is an automatic numbering device. It is used ideally for consecutive numbering procedures; date and number stamp, inspection stamp and serial numbers, etc.
This Great Wall Auto Numberer has a lettering height of 4mm, with 6 wheels and 8 actions. It comes with a wheel changer, an ink bottle (Black) and a spare inking pad. The type of ink used by this automatic numbering device is a special metal stamping ink that is especially used for metal wheeled numbering devices.
Colop Replacement Ink Pads:
For your Colop Self Inking stamps, we provide you with a complete set of Colop Replacement Ink Pads. They are available in Black, Blue, Red, Green and Violet. Colop replacement Ink Pads comes in in a wide array of sizes.
Colop D-I-Y Stamp :
For the creative ones, we also provide Colop Do-It-Yourself Stamp. It is available for 4, 5 and 6 lines. You get to make your own stamp with superb ease!
Postage Paid Stamps:
Aside from the wide collection of rubber stamp accessories, we also offer Post Office Approved Postage Paid Australia Stamps both for regular and priority mails.
Isn't this amazing? Here at Adams Rubber Stamps, Melbourne we not only provide you with quality stamps you need but we also offer you a wide array of Rubber Stamp Accessories which are necessary to keep you going. Go ahead, check out NOW which one of them is just right for you­­!